Connecting the next Nobel Prize Winner and Billboard artist, one idea at a time
Announcing our latest round of funding co-led by Andreessen Horowitz and Founders Fund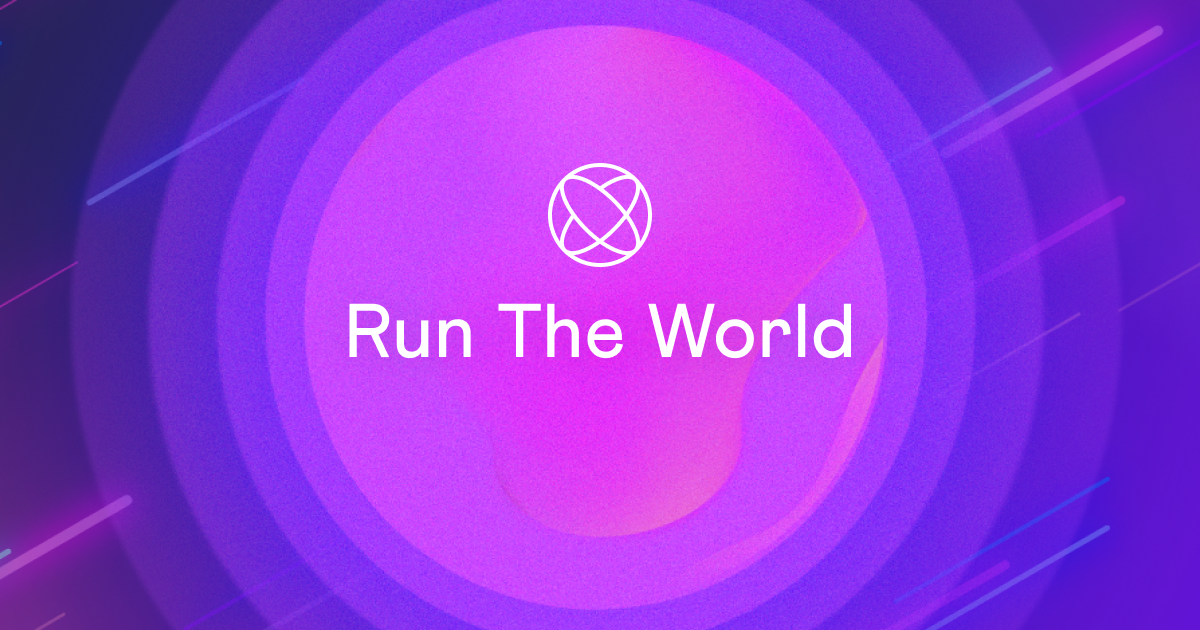 The line at Starbucks, the marketing booth, and the registration line - these were places where small talk turned into a new meaningful connection for business, school and even social media. Right now, however, community gatherings - conferences, job fairs, concerts - are going through a digital transformation. Events are shifting online every day but there's still a critical element missing from the experience: networking and collaborating. 
On Run The World, though, there are no limitations. 
We're in the business of creating serendipitous moments online, where a researcher from Florence, Italy can connect with a doctor from Plano, TX, or an up and coming artist can deliver an acoustic set of their best covers to their growing fanbase. Through our low-cost and quick setup, we're starting a movement and enabling visionaries who can bring people and ideas together, to organize their own events and it's catching on: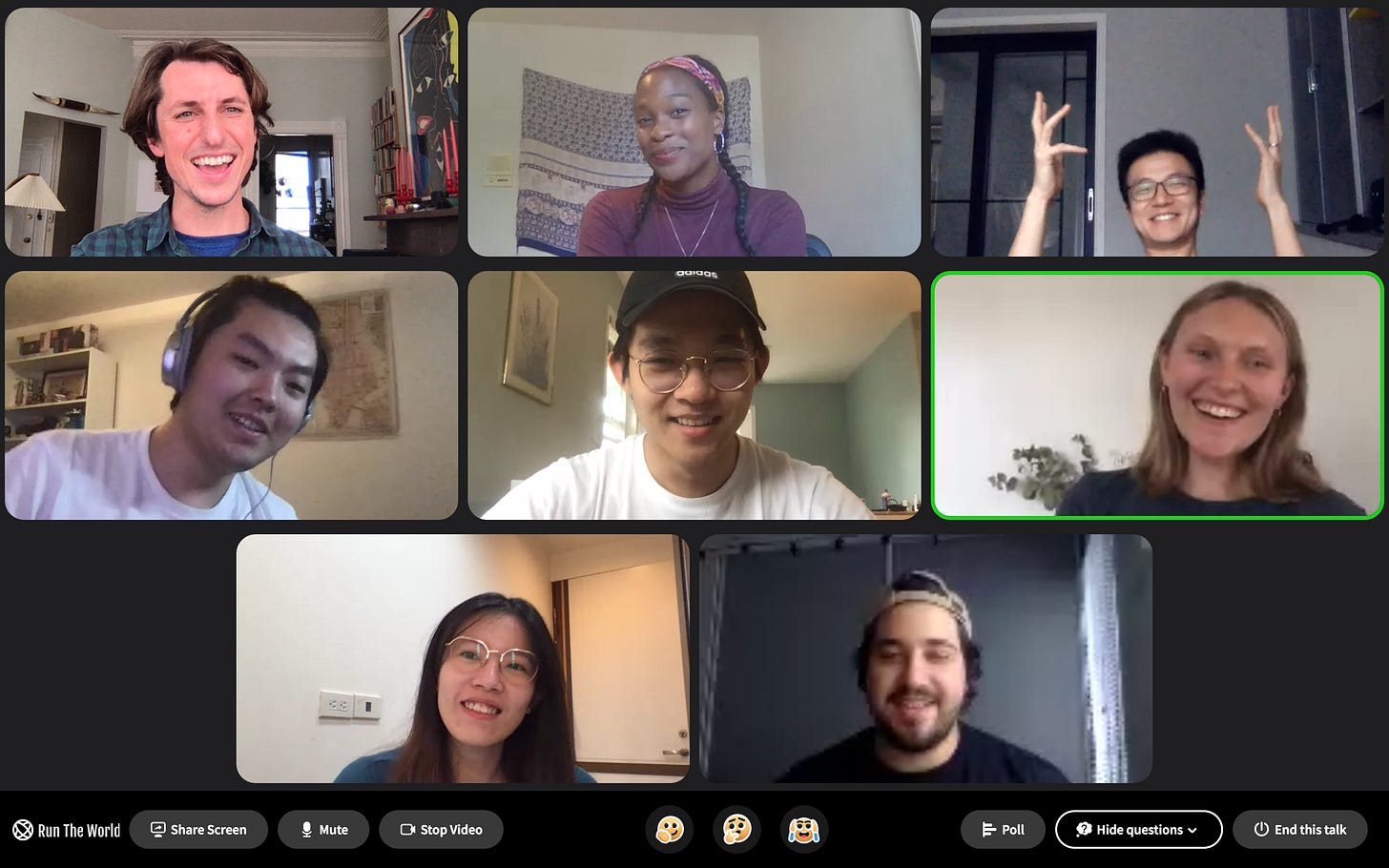 Today, we're excited to continue this momentum by announcing our Series A, bringing our total funding to nearly $15 million. Previously, our seed funding round of $4.3 million was led by Andreessen Horowitz and others including GSR Ventures, Pear Ventures, 122 West Ventures, and Unanimous Capital. The new Series A is co-led by Connie Chan at Andreessen Horowitz and Keith Rabois at Founders Fund with participation from Will Smith of Dreamers Fund, Kevin Hart's Hartbeat Capital, Green Bay Ventures, Pear Ventures, and GGV Capital, and is also joined by many of our existing investors, including various super angels such as Tony Xu (CEO, Doordash), Chris Daniels (ex-Head of Whatsapp), Sam Yam (Co-Founder, Patreon), Bob Tinker (ex-CEO, MobileIron) and more.
The new funds will be used to scale our business to continue reaching new verticals and to build out a strong team across the board, including for Android and iOS. We'll also continue to invest in features like Cocktail Party, one of our most popular and unique, socializing features where on average, attendees create eight to ten meaningful relationships in the span of one hour.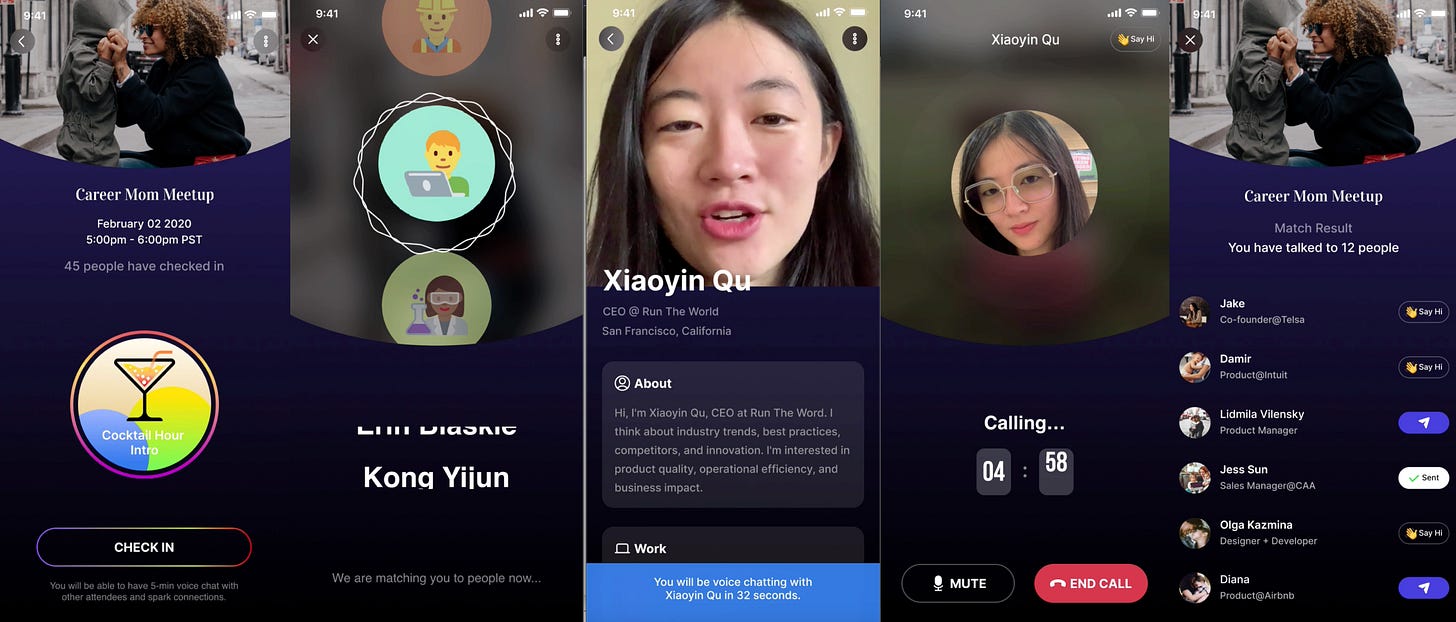 We're truly empowering communities to organize across the world to create invaluable and defining experiences centered around collaboration and networking opportunities. The concept of how to share ideas is changing and we're seeing that on our platform every day. 
We want to connect the dreamers, the realists, the do-ers and the non-believers and make it easy so that, regardless of experience or if they're an extrovert or introvert, the budding entrepreneur and rising activist can move ideas and conversations forward. It doesn't matter if an event is all-day or three hours, or if there are 500 attendees vs. 100,000 attendees, what matters is bringing people together in a public forum. 
Furthermore, for those who are continuing to look for new ways to connect with their communities, fanbase or industry leaders but haven't found the right platform, we're also announcing a no-risk, free-trial event. This offer will be available to new registrants for a limited-time only. 
Say no more to lost business cards, missed opportunities and social pressure, and more to serendipitous experiences that can lead you towards global connections, collaboration and new opportunities.
We're inspired and determined to create a world where people can easily meet, collaborate, and learn from others with similar expertise, interests, and passion regardless of their particular location or circumstances. Thank you for letting Run The World be a part of your big idea!